FRUITS AND SMALL FRUITS PROCESSION
Principal research directions:
• Theoretical researches and experimental and practical testing of the methods of creating new domestic competitive foodstuffs with he accelerated biological value (fruit drinks, concentrated products, dry soluble mixture, table wines, among them sparkling, liquor, dessert ones and so on);
• development of scientific fundamentals for the rational usage of raw material from less khown crops for the preparation of competitive foodstuffs of the "Zdorovya" type, among them medicinal fruit drinks, nectars, non-alcoholic balsams, in particular, for the nourishment of children;
• development of the methodical and standard-technical documentation for the fruit-procession branch of Ukraine.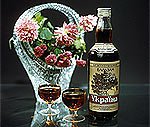 Main achievements:
• more than 100 technologies and prescriptions of products for sanitation with the increased biological value based on natural ecologically pure components only (local fruit and small fruit, spicy aromatic and medicinal plant raw material) have been elaborated as a result of researches.
The developments of the laboratory awarded with the State Prize of Ukraine in the branch of science and engineering. Over 100 golden, silver and bronze medals and 7 highest rewards – Grand Prix Cups were conferred on them at international competitions and exhibitions.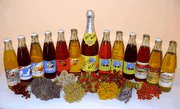 Offer to customers:
• introduction of technologies and prescriptions into production at enterprises of non-alcogolic, preserses wine-making and liqueur-brandy branches:
non-alcogolic products:
- fruit drinks and nectars on the natural basis exclusively;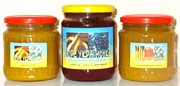 - medicinal phytobalsams;
- preserves «Puree ukrainian» for the nourishment of children;
wine product: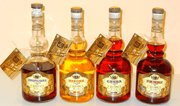 - wines sparkling, table, semi-dry, semi-sweet,
- strong and dessert, fruit and berry;
- liqueurs on the basis of minor plants and crops;
- wine liqueur cocktails and nectars;
- honey wines and drinks;
• service concerning the elaboration of standard technical documentation, business-plans and technical dokumentation, business-plans and technical tasks for designing fruit-procession enterprises;
• modern standard technical documentation for the enterprises of the non-alcoholic, preserves, wine-making and liqueur-brandy branches.
For information: www.vino-napitki.com.ua, e-mail: amlitovchenko@ukr.net
Oleksandr Lytovchenko, Head of the Laboratory, Doctor, Professor