History of the institute
History of the institute
The Institute of Horticulture of the National Academy of Agrarian Sciences of Ukraine (IH NAAS) is the leading research institution for the branch in Ukraine. It was founded in Kiev in 1930 and named Research Institute of Fruit and Small Fruit Farming (the today's name has been used since 2010). Under the guidance of the institute, a network of regional research stations and bases functioned in different zones of the USSR favorable for the development of fruit growing.
During different periods, the present day IH NAAS was directed by V.L.Symyrenko, T.I.Tylny, P.K.Konstantynov, G.S.Semenov, V.S.Seredenko, P.F.Plesetsky, M.Yu.Gushchyn, S.K.Duka, A.I.Shepelsky, V.I.Maidebura, M.V.Andrienko, P.V.Kondratenko. Now the director of institute is Academician I.V.Grynyk.
The institute and its network gave Ukraine and the world such out standing scientists-horticulturists as B.Y.Shablovsky, I.M.Kovtun, O.P.Rodionov, M.P.Tarasenko, I.P.Sheremet, K.O.Verbovy, I.P.Kolomiyets, M.O.Solovyova, M.A.Zelenska, O.G.Shepelska, P.D.Popovych, M.V.Kozak, I.I.Sereda, M.B.Panasyuk, V.P.Vasylyev, P.P.Savkovsky, A.V.Olifer, A.O.Romanov, O.G.Usov, O.L.Denysyuk, M.M.Nikonenko, I.P.Mykolaichuk, L.M.Ro, D.I.Glukhenky,T.S.Fedosenko, M.F.Oratovsky, D.P.Syomash, P.S.Berezhnyi, M.S.Kyzmenko, A.P.Parfyonov, O.Y.Berendei, L.T.Lisovenko, I.H.Shydenko, I.I.Sydorenko, A.F.Mileshko, V.I.Saiko, L.I.Taranenko, V.P. and K.M. Kopan's, M.I. and V.O.Turovtsev's, T.Y.Kondratenko, V.S.Markovsky, O.M.Shestopal, M.O.Demydko, V.M.Vasyuta, M.O.Bublyk, I.K.Omelchenko, O.M.Lytovchenko and many others.
Many years of activity in the institute and its scientific network resulted in developing approximately 300 cultivars of fruit and small fruit crops which were grown in Ukraine and other countries, developing and introducing into production modern technologies for growing orchards and small fruit plantations, production of health planting stock, reclaiming low-productive sandy soils and slopes for orchards and bushy small fruit plantings, storage of fruits under conditions of controlled atmosphere and stores with artificial cooling, over 100 technologies and prescriptions of domestic non-alcoholic drinks and other processing products with the increased content of biologically active substances, creating a complex of machines for mechanizing requring much labour expenditures processes in horticulture, elaborating organizational – economic models of horticultural enterprises of different form of management.
A great genetic fund of the fruit and small fruit crops has been created in the institute and its network with over 3 thousand cultivars.
At the institute postgraduate courses function, more than 200 graduates maintained theses.
Investigations are carried out in the creative cooperation with other research institutions of Ukraine and the world.
The important part of the institute activity is promotion of the achievements in the branch, for instance, through the publication of the interdepartmental subject scientific collection "Sadivnytstvo (Horticulture)", other literature, lectures, consultations, seminars.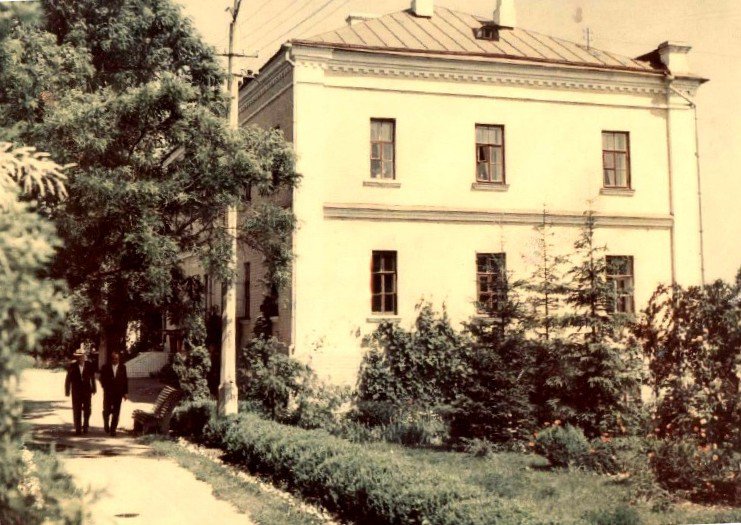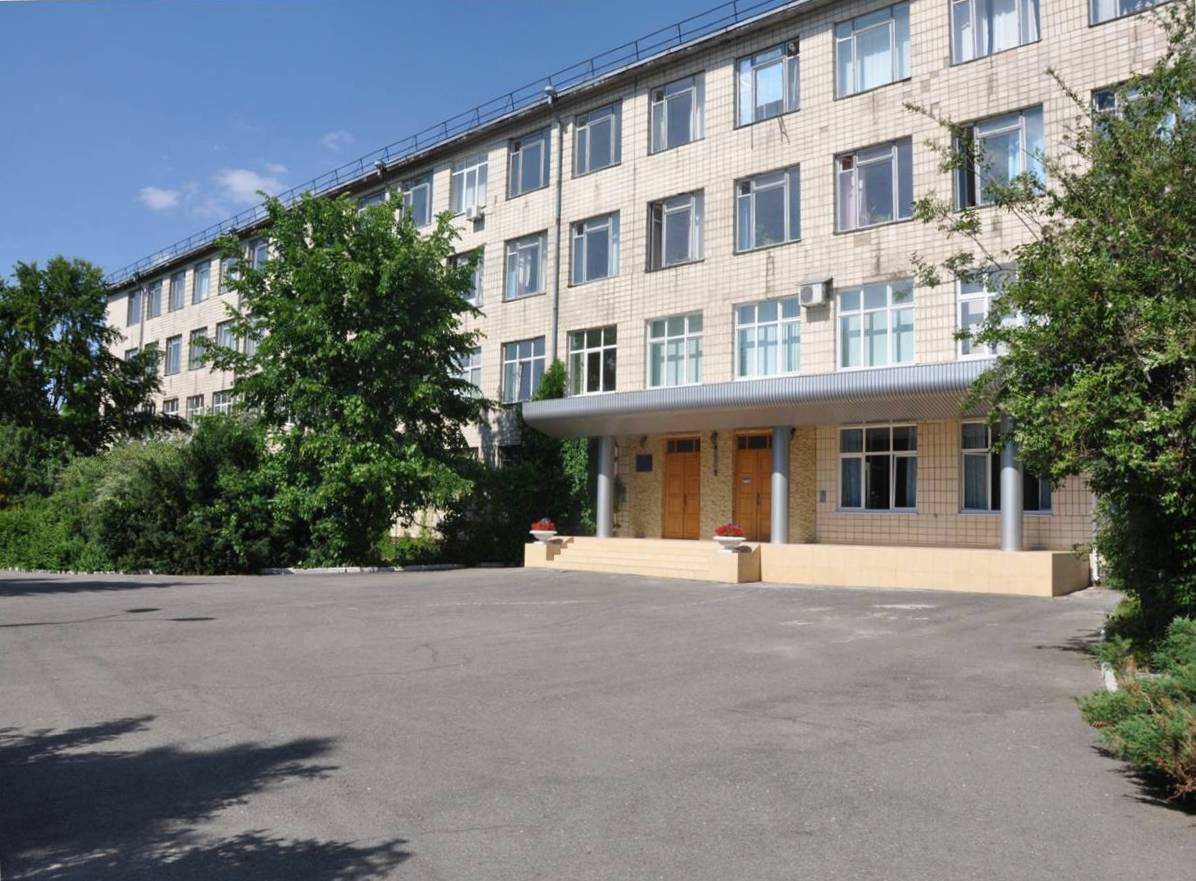 Institute in Kytaievo, 1962 Institute in Novosilky, 2010